Born and raised in Tampa and the surrounding beaches. Parents got season tickets in 1976, and I sat through the first 20 years of the Bucs' home games on the second row, 40 yard line. I am definitely a scarred individual. I reside in the beautiful state of Montana with my even more beautiful wife and son.
Ok, let's get this article started for the maybe 3 people that might actually read it.
Philly is a team that is proving to be a disappointment to their fans, while Tampa is achieving above their expectations. This match-up was supposed to be a slam dunk for Philly at the beginning of the year. Well,  it seems that this is not necessarily true today. What do we do with this as fans of our teams? I could point to how Rueben Frank and Dave Zangaro both called for the Eagles to lose this week. I could also name Mark Schlereth as the only one of 13 ESPN "experts" to pick the Bucs.  Who knows what because I have 93 wins in my Pick'em this yr which ties the best "expert" and beats the computer. Jeesh I wish I could make their money doing so much hard 'work'.
Philly on Offense:
This team has to be dangerous, after losing to the Miami Dolphins by one point last week and where they sit in their
division. This is the last of the NFCS games for Philly. After losing to Carolina and Atlanta the Eagles Desperately need a win at home here to save face and their season. This just in, Philly fans are not exactly the nicest and most forgiving fans in the NFL
Enter Marc Sanchez. Sam "Glass" Bradford is out again in his NFL career, shocking right? Now Philly's hope lies in the hands of Marc Sanchez. I have searched all over the Web looking for uber Marc Sanchez love and it was pretty sad. In fact I couldn't find any. Sure 11 of the ESPN "experts" picked the Eagles to win but  they are basically picking against the Bucs rather than giving Sanchez love. In his 8 starts as an Eagle Sanchez is 4 and 4, (not bad) with 12 TDs to 9 Ints, ( not good ), with 21 sacks and 3 fumbles. Sanchez is not a bad QB. He does however play his worst football when the game needs him the most.
Meanwhile DeMarco Murray had 61 yards on 22 carries last week against the Dolphins. Ryan Mathews has officially been ruled out for this game so it would seem like  the Eagles should figure out a way to make Murray effective so the everything doesn't have to be on Sanchez' shoulders. Jordan Mathews is one helluva Receiver but he is not enough to scare an entire defense with a back-up QB and a weak run game.
If Philly can't drum up a running game with DeMarco Murray then there is about 2.5%  chance that they win.
Tampa Bay Offense:
Since 1976, the most appropriate way to describe Tampa's offense has been easy, 'offensive' usually sums it up. Since Doug Williams, Tampa has not had a franchise QB. Tampa has not had a true threat at WR since Keyshawn Johnson. Tampa has not had a league leading RB since James Wilder and it has Never had a premier TE.
Well things are changing a bit in the Bay Area these days. As a Gator in my soul I had a hard time swallowing the drafting of Jameis Winston due to his FSU ties. Those ill feelings are all gone now. The kid can flat out ball. He is still inconsistent but what rookie isn't. He can make any throw in the game, has sneaky athleticism but what he brings to the team more than anything is Passion and a drive to win. He has already Completely won over the locker room and his passion is spreading faster than the MRSA once did.
He is not the only rookie on this offense that has been a home-run. In the Second round of the 2015 draft the Bucs took two Offensive Linemen. Donovan Smith out of Penn State and Ali Marpet out of the powerhouse college that is Div 3 Hobart. Everyone was scratching their collective heads at Lovie and Licht making Marpet the highest D3 player to ever be drafted. It was commonly thought they could have gotten him in the fourth and that Lovie squeezed the trigger too early. Well, Marpet has turned out to be a Complete Manbeast! Four games in to the season Defensive Coordinators were already game planning for the young rookie. PFF has him ranked as the Best run stopping Guard in the NFL. Coming into the season you could ask any Bucs fan in the world what the weakest spot on their team and they would have said OL to the man. New Offensive Coordinator, Dirk Koetter says that this is the Deepest OL that he has ever been a part of.
All of this improved protection and improved run game won't mean squat if this receiving corps can't squeeze the football. Jameis Winston is throwing to Mike Evans and a bunch of scout team players that wouldn't make an NFL roster anywhere else. Injuries to Vincent Jackson and Louis Murphy and Austin Sefarian Jenkins has left Winston with but one starter to throw to.
Philadelphia Eagles Defense:
I keep hearing people tell me on different sites, most of them Philly fans,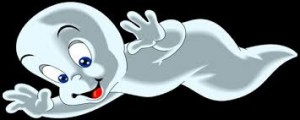 that Doug Martin and Charles Sims aren't going to get much against Philly's front seven. Insinuating that they are some Vaunted unit that people fear. Digging into the stats you see that Philly ranks 20th in the league against the rush. Philly ranks 16th against the pass which somehow averages out to 19th overall. However you cut it, they seem average at best if you just look at the numbers.
I think the Key matchup will be Byron Maxwell on Mike Evans. Evans overcame his drops demons last week catching 8 passes for 127 yards and with Vincent Jackson likely to not play again this week, Jameis Winston will target Evans early and often. The Eagles have done well against smallish speedy WRs this yr, especially Maxwell. Behind Evans, the Eagles secondary has little to fear.
Philly's Defense is healthy and Tampa's Offense is not. Ali Marpet will be returning but on a gimpy ankle. If Philly can stop Tampa's run game then it will be a long plane ride home for Tampa Bay.
Tampa Bay's Defense: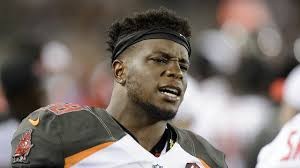 Bend but don't break. That is the concept of the ' Tampa 2 ' defense. Well it was all but broken all of last yr and the first part of this yr. If you look at just the NFCE alone as an opponent, Tampa was up 24 to 0 on the Redskins in week 6 only to lose 31 to 30. Tampa would have beaten the Giants but for a historic day in drops but the D held strong. Last week Tampa held Dez to 44 yrds receiving and held Dallas to only 46 yards rushing. This Defense is just starting to come into it's own.
There are many reasons for the change in the dynamic of Tampa's defense. First and foremost in the past two games the Defense has improved because Lovie Smith benched both starting CBs and replaced them with FA acquisition Sterling Moore and undrafted FA, Jude Adjei Barimah. He sent a clear message to the team, basically saying 'perform or sit down'. Since making this move, Tampa Bay's secondary has successfully contained Odell Beckham Jr. and Dez Bryant in consecutive weeks. This is against arguably two of the league's top  10  WRs.
We also have to look at the matchup of Gerald McCoy against the Eagles OL which will most likely be without Jason Peters. The Bucs' DL is riddled with injuries and just had to activate Lawrence Sidbury off of the practice squad to fill the void at DE. Gerald McCoy must make the most of his performance this weekend on an injury riddled Philly Offense. Rookie standout Kwon Alexander and Lavonte David are right behind McCoy and have become a formidable duo at the LB spots. This is a Very fast Tampa Defense which I think matches up against what the Eagles will dish out if Tampa plays good assignment football.
Outcome:
Well there used to be a gratuitous boobs picture here but it got edited out somehow. Sorry guys
I have noting solid to point at.  I am a homer for sure but I also like to call 'em as I see 'em. This game is SO up in the air. I would actually give the nod to Tampa pretty easily if the game were in Tampa. I would not give us a Chance if Philly were on a roll. They are not however and they have fans that will quickly boo them if they get behind in their own stadium to Tampa. I think that Tampa is finding a rhythm and will do just enough to stave off a hungry Philadelphia Team.
Tampa: 20
Philly: 17
And if we loose I will gladly honor my bet to Kellys -Chipadelphia. May the best team win. Not really. Go Bucs!