The lulls of the NFL off-season are in full effect, as fans patiently wait until training camp to arrive.  So in the meantime here's some stuff.
Hot Chick of the Day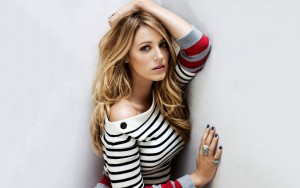 Blake Lively, pretty neat stuff huh?
I guess its true what they say, cancer riddled, anti-hero,  smart-asses get all the hot chicks.
Random Fact of the Day
Yo mama is fat.
Team News
Chicago Bears
Signed some nobody to their team.
Detroit Lions
Darius Slay is working on his Jazz Hands.
Green Bay Packers
Training staff is done planning their list of victims for the upcoming season.
Minnesota Vikings
They have a shiny new stadium and a bad QB.