The NBA Playoffs are still happening, and not yet over.  Where the first round brought excitement, however, the second has brought chalk, in a world where chalk means that the 4th seed is favored over the first seed because the 4th seed has the better player by far and that player has now decided that fully trying, instead of just 90% trying while averaging nearly a triple double, is worth his time.  So.  Here's where we stand:
Eastern Conference
1. Toronto Raptors (1) vs. Cleveland Ca (8) (sweep, Cavs win 4-0)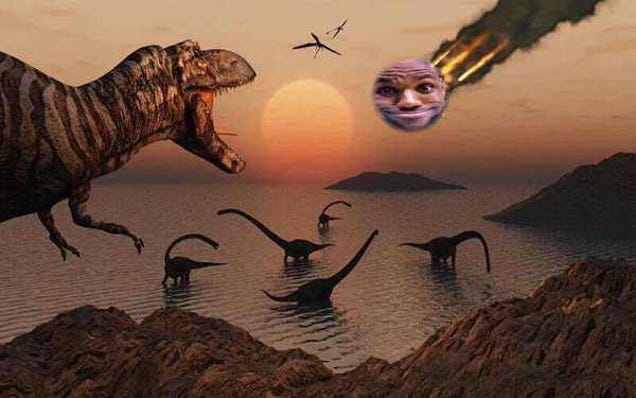 2. Boston Celtics (2) vs. Philadelphia 76ers (3)  (Boston leads 3-1)
Ben Simmons is going to be one of the best players of all time, or so I have heard.  Everyone has focused on Joel Embiid this year, and for good reason: he is also going to be great, or so I've heard.  But for now the extremely well-coached, tough, defensive-minded Celtics are too much for the kids to handle.  Apparently it doesn't matter that the two guys considered to be their best players (a position that may require some re-evaluation in the spring) are hurt.  They just have a great plan, the best plan, a bigly good plan.
Western Conference
1.  Houston Rockets (1) vs. Utah Jazz (5) (Rockets lead 3-1)
People thought this would be a good series.  It has not been a good series.  Some may claim that the Jazz's Ricky Rubio suffering an injury supplies an excuse for it instead being a bad, but that is probably untrue.  Probably it would always be a bad series in which James Harden played a terrible, awesome brand of basketball that no one can stop with any consistency, and also set up teammates when he sees fit.  The Rockets may not be able to challenge the Warriors, we will have to wait and see.  But they appear a credible threat.
2.  Golden State Warriors (2) vs. New Orleans Pelicans (6) (Warriors lead 3-1)
The Pelicans saved face by nabbing game 3, only to have the Warriors take game four by 26 points.  It was over the moment Steph Curry returned to the Warriors' lineup, drained his first three, and proceeded to score 28 points on 15 shots while grabbing seven rebounds, making three steals, and finishing with a ridiculous plus 26 in the box score.  Yeah, relying on +/- is pretty dicey.  But while Steph may or may not be the second best player alive, he is the second most important.  When he is healthy and playing basketball, the Warriors are very close to unstoppable.  Good luck to the rest.