Power Rankings, Week 11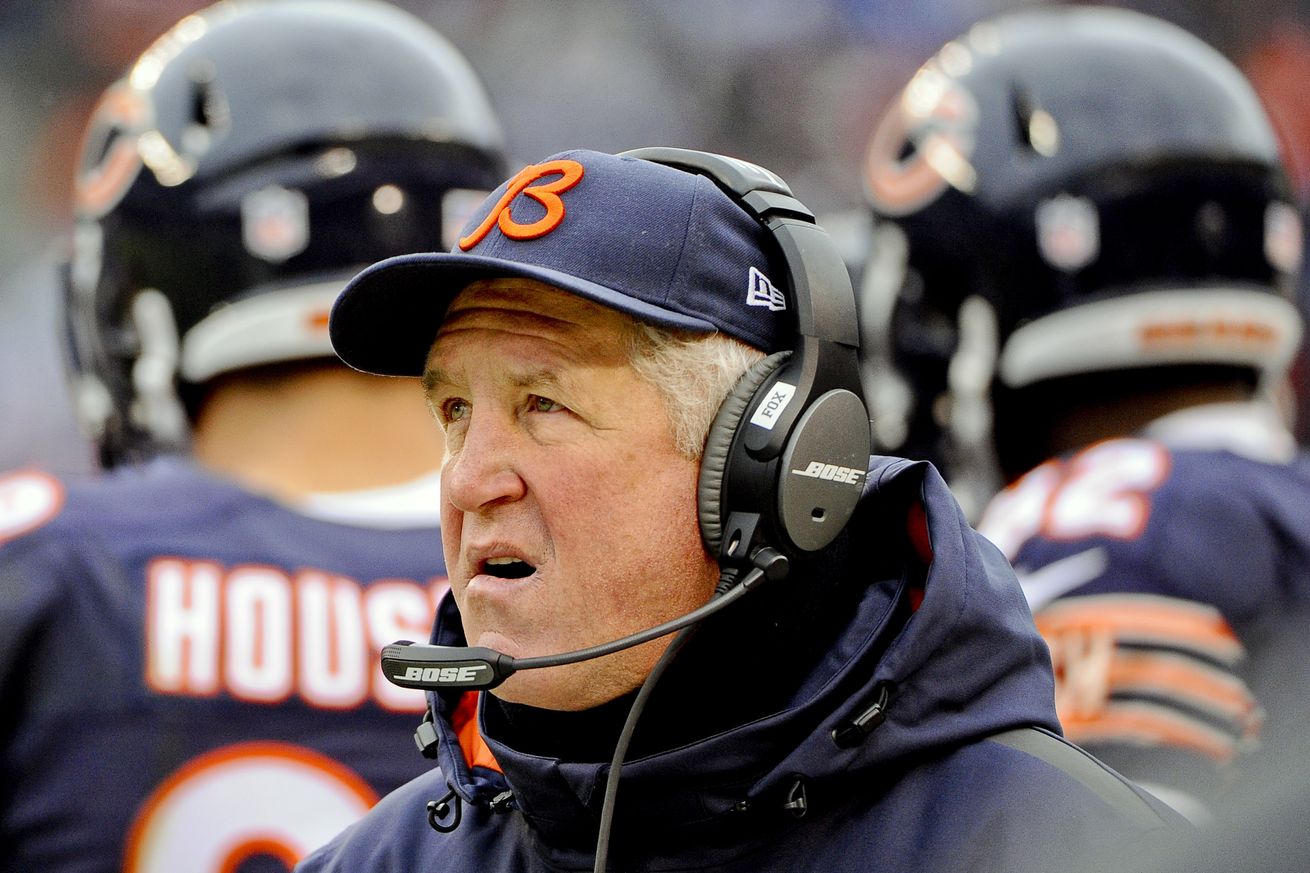 We are through 11 weeks, and it is getting hard to ignore the trends of the season.  The NFC East and AFC West both look extremely strong, though they may beat each other up down the stretch.  Dallas, New England, and Seattle seem to be the cream of the crop deserving of their own "elite" grouping, with a few teams, including the upstart Raiders, Chiefs, and Broncos not far behind.  Meanwhile, the NFC South and NFC North, which house the home teams of this beloved blogspace, are mediocre at best.  Atlanta may make some noise, and some fevered folk are feeling good about the Lions, but no contenders are here to be found.
LOL Saints
LOL Bucs
LOL Panthers
LOL Vikings
LOL Packers
And mostly, as always, LOL Bears.
| RANK | TEAM | HAWT TAEK |
| --- | --- | --- |
| 1 | Dallas Cowboys | With a win over Pittsburgh and a Patriots loss, there's a new crownholder. |
| 2 | New England Patriots | I still think they are better than the raiders and am expressing that belief through my rankings. |
| 3 | Oakland Raiders | Fine young men, all. Nice bye week. Good job. |
| 4 | Seattle Seahawks | I bet they enjoyed winning that game because it was a lot like a game they lost. |
| 5 | Kansas City Chiefs | Nobody talks about them much, and the Panthers have sucked suckily... but are the Chiefs sneakily really good? |
| 6 | Denver Broncos | Luckiest shit I have ever seen. |
| 7 | Houston Texans | Like the Chiefs, they just keep winning. You'd like to knock them for barely beating the Jaguars, but a win's a win and in the league this year, that goes far. |
| 8 | New York Giants | Good God this year is weird. |
| 9 | Washington Redskins | Three NFCE teams in the top ten, joining three AFCN teams. Arguably Philly belongs as well. |
| 10 | Detroit Lions | Nice bye week. |
| 11 | Atlanta Falcons | I still like this team, but the offense has to figure out what to do when defenses make it their mission to stop Julio. They've done well at times, but need more consistency. |
| 12 | Philadelphia Eagles | Nice win over ATL. Again, the NFCE is strong. Weird. |
| 13 | Miami Dolphins | Don't look now, but the Fins are on a roll. |
| 14 | New Orleans Saints | Dropping just one spot. Playing Denver to a should-be-victory can't be overlooked. |
| 15 | Minnesota Vikings | Their continued slide is the thing making the Packers' awfulness OK. |
| 16 | Arizona Cardinals | This is what qualifies for the last team in the top 16. A barely-beat-San-Fran-at-home Cardinals squad. Palmer done? |
| 17 | Pittsburgh Steelers | Standing pat after playing the Cowboys tough. |
| 18 | Baltimore Ravens | Beating the Browns is not all that impressive. But OK. |
| 19 | Tennessee Titans | They got off to a slow start, but have scored 35 or more points three straight weeks. Its not *all* about the Packers sucking. |
| 20 | Buffalo Bills | Standing pat on a bye week. |
| 21 | Indianapolis Colts | Moving up one on a bye week. |
| 22 | Tampa Bay Buccaneers | Rolling the Bears is good for a bit of a boost. |
| 23 | San Diego Chargers | Just a week ago I moved them way up the rankings, only to watch them fail against the Dolphins at home. |
| 24 | Los Angeles Rams | 9-6 over the Jets. WTF. |
| 25 | Green Bay Packers | 😨 |
| 26 | Cincinnati Bengals | Not good and bad. |
| 27 | Carolina Panthers | Bad, and not good. |
| 28 | New York Jets | So, so bad. |
| 29 | Jacksonville Jaguars | Why God why. |
| 30 | Chicago Bears | Same old Jay. |
| 31 | San Fransisco 49ers | So bad |
| 32 | Cleveland Browns | 0-16! 0-16! 0-16! |