CELEBRATION IN CHITOWN!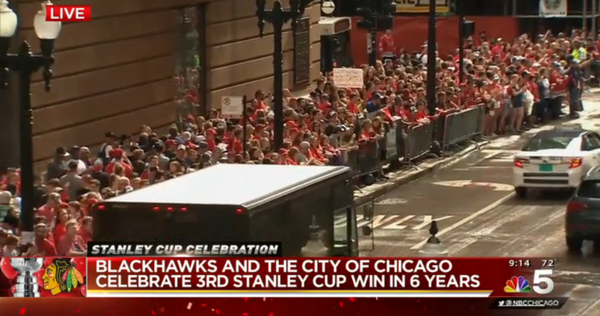 The streets of Chicago are buzzing, as the Chicago Blackhawks prepare to celebrate their third Stanley cup in six years. While many will argue whether or not this is a modern day dynasty, no one can argue that they have built something special.
Thousands of people will line the streets of Chicago along the parade route to cheer on the hometown heroes. Following the parade, the team will hold a rally at Soldier Field, for those lucky fans who were able to snag tickets.
It's fitting that the rally be held at Soldier field, because as one Korean newspaper reported, it was actually the Chicago Bears who clinched the Stanley cup.
So if you're in the area, grab your favorite girl join the celebration.