I was born a poor black child. I remember the days, sittin' on the porch with my family, singin' and dancin' down in Mississippi where I learned the three rules of life: Lord loves a workin' man; don't trust whitey; see a doctor and get rid of it.
Welcome to the FYS special edition of college football.  Well, really only one game for one special FYS member.  This past Saturday, the number 2 ranked University of Georgia Bulldogs traveled to Baton Rouge, to take on the Louisiana State University Tigers.  I'm not sure why they even played the game as it was decided long before kickoff.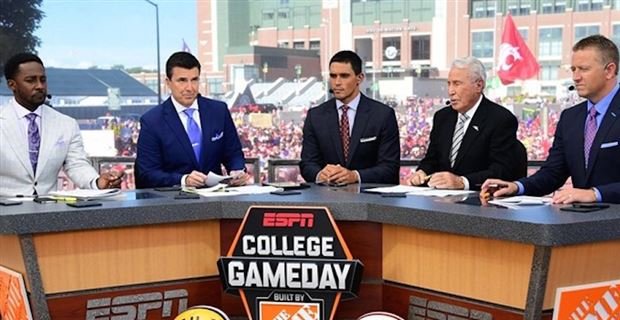 The entire ESPN College Gameday crew went with UGA.  Desmond Howard was heard saying, "Earlier in the show, I though the Tigers would win. I got better information as the show progressed, so I'm going Bulldogs."  Guest pickers, The Chainsmokers were bribed with free drinks to pick UGA to which Lee Corso said, "I did not get any free drinks but I'll go with Georgia."  Kirk Herbstreit sealed the deal by saying, "I think Georgia's a top two team right now in the country, this is their chance. Jake Fromm and the Georgia Bulldog defense gets it done."  With very few exceptions, that was the feeling across all of the college football experts.
FYS' own expert sided with the national media and basically crowned UGA the bestest champion to ever champion.  His crystal ball told him that LSU wouldn't be a challenge even before the first game of the season: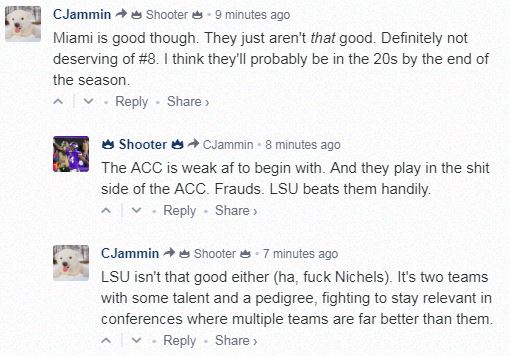 Then, when discussing the UGA schedule with another UGA fan, our FYS expert let it be known who the better team was:

After reading all that, you would have expected a beat down, right?  Well, that's exactly what happened.  Uga stepped into Mike's enclosure and became a quick and easy snack.  Prior to this game, Georgia had only trailed for 15 seconds all year.  They never led at LSU and when LSU scored a FG with 9:32 to go in the 1st quarter, Georgia trailed for the remaining 54 minutes and 32 seconds.  Coming into the day, UGA was giving up slightly over 100 rushing yards per game.  LSU ran the rock 51 times for 275 yards and 3 TD's.  A late 4th quarter TD by UGA when LSU was playing prevent made the game look closer than it really was.  The beatdown was so bad that some media pundits are talking about UGA needing to change QB's and their home town paper asking if Georgia is really that good.