I was born a poor black child. I remember the days, sittin' on the porch with my family, singin' and dancin' down in Mississippi where I learned the three rules of life: Lord loves a workin' man; don't trust whitey; see a doctor and get rid of it.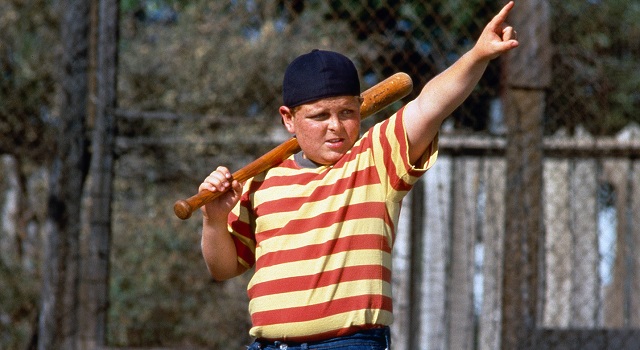 So, it's Thursday again.  Just another ordinary day in the week.  Its only redeeming quality being that it's the day before Friday, right?  WRONG!!!  This is the best day of the week because we get to call our shots for the upcoming games and we get to clown the losers from last week's CYST.  This week we crown a new king as DanOnWis took over the lead all by himself, with no help from anyone what-so-ever.  Remember kid, there's heroes and there's legends. Heroes get remembered but legends never die, follow your heart kid, and you'll never go wrong.  Without further adieu, let's get on with it.
WEEK NINE WRAP UP
Total Points:
TheHairy1, 57, IND@GB
Your New Dad, 38, DET@MIN
DanOnWis, 38, DET@MIN
(Man, you think too much! I bet you get straight A's and shit!)
Margin of victory:
TheHairy1, 18 pt victory, NO over SF
BP, 18 pt victory, NO over SF
Donny, 18 pt victory, NO over SF
Jmac, 3 pt victory, CAR over LA
(Bunch of can't-hack-it pantywaists who wears their mama's bra)
Nailed It:
None, nothing, nadda.
(You're killing me Smalls!)
Leader board:
DanOnWis: 8
JJ: 7
TheHairy1: 7
SDL: 6
Thenichels: 4
LoW: 4
0125: 4
Natesweet: 4
BP: 4
Gundy: 3
Donny: 3
Your New Dad: 3
Jmac: 3
Raji: 2
ASR: 2
Reggie: 2
Ethan: 2
Big Deal: 2
Horse: 1
MKE: 1
Neimberghly: 1
TO THE PICKS!
If you would like to have your name forever enshrined in the vast expanse that is the internet, simply call your shot in the official FYS Spreadsheet.  You can find it at the link below.  Good luck internet friends, and see you next week for another edition of CYST!!!!!