I was born a poor black child. I remember the days, sittin' on the porch with my family, singin' and dancin' down in Mississippi where I learned the three rules of life: Lord loves a workin' man; don't trust whitey; see a doctor and get rid of it.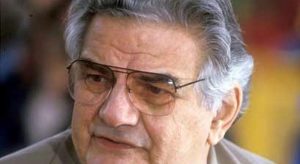 At one time or another, I'm sure most, if not all people have made some sort of prediction of what the future may hold.  Whether the prediction is someone believing that they have finally picked the correct lottery numbers or it's a Cubs' fan saying that they'll win the World Series this year, these predictions rarely come true.  As bad as those people are a predicting the future, the people at FYS are worse.  I mean, they make Skip Bayless look smart.
Follow along with me campers, to the world of lawyers and monkey scientists who think they know a thing or two about football.  Join in the fun and make your own predictions on the best damn obscure sports site by Calling Your Shot on Thursday!!!
WEEK EIGHT WRAP UP
Total Points:
BP, 30, MIN@CHI
Big Deal, 45, SEA@NO
(When BP and BD get something right, nobody cares)
Margin of victory:
SDL, 6 pt victory, OAK over TB
SDL, 7 pt victory, HOU over DET
(Maybe the old guy isn't senile after all)
Nailed It:
None, nothing, nadda.
(Told you these guys were bad)
Leader board:
DanOnWis: 7
JJ: 7
SDL: 6
TheHairy1: 5
Thenichels: 4
LoW: 4
0125: 4
Natesweet: 4
Gundy: 3
BP: 3
Raji: 2
ASR: 2
Reggie: 2
Ethan: 2
Donny: 2
Jmac: 2
Your New Dad: 2
Big Deal: 2
Horse: 1
MKE: 1
Neimberghly: 1
TO THE PICKS!
If you would like to have your name forever enshrined in the vast expanse that is the internet, simply call your shot in the official FYS Spreadsheet.  You can find it at the link below.  Good luck internet friends, and see you next week for another edition of CYST!!!!!