FYS Week 13 NFL Power Rankings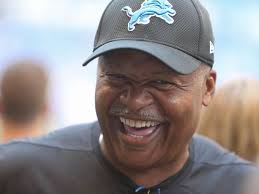 PROCTOLOGISTICS
Ain't in the mood. Got no time. Deal with it.
YOU SAID IT
Glove – Someone is on their way to my desk and I farted real bad not 20 seconds ago
MIB – I'll never understand your mating rituals.
Andy – MIB is unhealthy and going to die at a relatively young age.
MIB – True.
IT'S TIME TO RANK 'EM AND SPANK 'EM
| Rank | Streak | Team | Record | Comments |
| --- | --- | --- | --- | --- |
| 1 | W8 | Minnesota Vikings | 10-2 | L |
| 2 | W8 | New England Patriots | 10-2 | I |
| 3 | W7 | Pittsburgh Steelers | 10-2 | C |
| 4 | L1 | Philadelphia Eagles | 10-2 | K |
| 5 | W2 | Los Angeles Rams | 9-3 | M |
| 6 | W1 | New Orleans Saints | 9-3 | Y |
| 7 | L1 | Carolina Panthers | 8-4 | W |
| 8 | W1 | Jacksonville jaguars | 8-4 | R |
| 9 | W2 | Tennessee Titqans | 8-4 | I |
| 10 | W2 | Seattle Seahawks | 8-4 | N |
| 11 | L1 | Atlanta Falcons | 7-5 | K |
| 12 | W3 | Baltimore Ravens | 7-5 | L |
| 13 | W2 | Los Angeles Chargers | 6-6 | E |
| 14 | L4 | Kansas City Chiefs | 6-6 | D |
| 15 | W2 | Oakland Raiders | 6-6 | S |
| 16 | W1 | Dallas Cowboys | 6-6 | C |
| 17 | L2 | Detroit lions | 6-6 | R |
| 18 | L1 | Washington Redskins | 5-7 | O |
| 19 | L1 | Buffalo Bills | 6-6 | T |
| 20 | W1 | Green Bay Packers | 6-6 | U |
| 21 | W1 | New York Jets | 5-7 | M |
| 22 | L1 | Cincinnati Bengals | 5-7 | T |
| 23 | L1 | Arizona Cardinals | 5-7 | H |
| 24 | W1 | Miami Dolphins | 5-7 | A |
| 25 | L2 | Tampa Bay Bucanneers | 4-8 | N |
| 26 | L2 | Houston Texans | 4-8 | K |
| 27 | W1 | San Francisco 49ers | 2-10 | S |
| 28 | L5 | Chicago Bears | 3-9 | Y |
| 29 | L8 | Denver Broncos | 3-9 | ' |
| 30 | L3 | Indianapolis Colts | 3-9 | A |
| 31 | L2 | New York Giants | 2-10 | L |
| 32 | L12 | Cleveland Browns | 0-12 | L |