The Packers have been known for their passing game, but in order for Mike McCarthy's offense to be at its best, you need great depth and talent at the wide receiver position.  In 2011, the Packers had just that and plowed through the competition with their dynamic set of WRs and a gifted tight end.   So today we are going to look at the Packers depth chart and the issues that will soon arise at roster cuts.
THE LOCKS
[su_divider top="no" divider_color="#EEE" size="2″ margin="10″]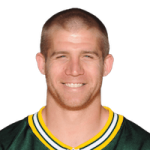 JORDY NELSON
Age: 30
Season: 8th
Projected depth: 1A
What can be said about Jordy Nelson, other than, he is probably the most underrated WR in the NFL today. He has been Aaron Rodgers's favorite target to this point in his career, but with such a strong showing from Davante Adams and Ty Montgomery this camp, you can almost bet you will see a dip in his numbers in 2015. The added depth should not take away from his moments to come up big when the Packers need a play. That ability alone makes him the most valuable WR on the team.
[su_divider top="no" divider_color="#EEE" size="2″ margin="10″]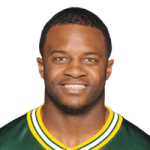 RANDALL COBB
Age: 24
Season: 5th
Projected depth: 1B
After an injury riddled season in 2013, Randall Cobb bounced back in 2014 to have his first career 1k yard and 10+ touchdown season.  His versatility has made him a focus on offense since being drafted in 2011.  Nelson and Cobb have very different playing styles, but both would be #1 options for any QB in the league.  That is why they must share the #1 spot on the Packers depth chart.
[su_divider top="no" divider_color="#EEE" size="2″ margin="10″]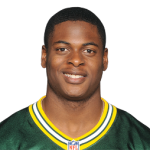 DAVANTE ADAMS
Age: 22
Season: 2nd
Projected depth: 3
2014 was an up and down season for the 2nd round rookie out of Fresno State.  The complexity of Mike McCarthy's offense can make it extremely hard on any young player, while Adams struggled at times, he also showed signs of greatness.  The regular season home game vs the Patriots and the home playoff game vs the Cowboys were living proof of that.  Aaron Rodgers has even gone on record as to say he will be a "superstar" one day.  Adams will start the 2015 season as the #3 option and he will have to live up to that calling, as teams continue to try to take Cobb and Nelson out of the game plan.
[su_divider top="no" divider_color="#EEE" size="2″ margin="10″]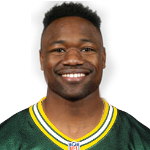 TY MONTGOMERY
Age: 22
Season: Rookie
Projected depth: 4
Ty Montgomery has been turning heads during training camp.  His ability to make plays in the open field and the Packers's desperation for a return specialist are the reasons they spent a 3rd round pick on Montgomery.  But it's not only his return skills that have people talking, his abilities as a pass catcher have him shooting up the depth chart.  His versatility as a slot WR and RB will add another dynamic to an already dangerous Packer offense.
[su_divider top="no" divider_color="#EEE" size="2″ margin="10″]
 ON THE BUBBLE
The only WR position really left up for grabs is the 5th spot.  The Packers are not really in a spot to keep 6 receivers, so one of these talented guys will be gone.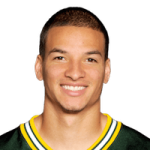 MYLES WHITE
Age: 25
Season: 3rd
Projected depth: Cut
Myles White has been with the team since 2013 and, although he has shown signs as of late to finally take the next step and be a full time contributor, it may be a little too little too late to secure his roster spot.  His abilities are there, but he has been surpassed by much more talented receivers to this point.
[su_divider top="no" divider_color="#EEE" size="2″ margin="10″]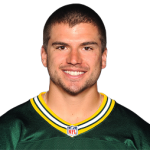 JEFF JANIS
Age: 24
Season: 2nd
Projected depth: 5
While Myles White and Jeff Janis are not very far apart on talent, they are far apart with their physical attributes.  Janis is not only much taller but much bigger and faster.  These are intangibles that cannot be coached up.  Giving Rodgers a big target to hit is not necessarily needed but it definitely makes it harder on the defense.
[su_divider top="no" divider_color="#EEE" size="2″ margin="10″]