Ever since the career of E.J. Henderson came to an end, the Minnesota Vikings have been searching high and low for a replacement at middle linebacker.
[su_divider top="no" divider_color="#EEE" size="2″ margin="10″]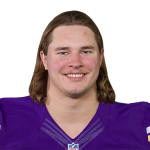 AUDIE COLE
Age: 26
Season: 4th
Projected depth: 2
About as sure of a tackler as you will see in the NFL today.  The only big knock on Cole is his lack of agility and mobility.  He doesn't possess the ability to recover as well as you prefer if he takes a bad step or angle.  But the Vikings can live with his lack of mobility as long as he can help plug the middle 4 times a year against premier running backs Eddie Lacy and Matt Forte.  Cole is a definite contender for the starting role, but may ultimately fall short.
[su_divider top="no" divider_color="#EEE" size="2″ margin="10″]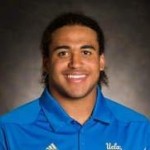 ERIC KENDRICKS
Age: 23
Season: R
Projected depth: 1
Linebacker was a concern for the Vikings as they entered the 2015 NFL draft.  So they used a second round pick on UCLA Linebacker Eric Kendricks.  Given his ties to former teammate Anthony Barr at UCLA and his transition into the Vikings defensive scheme, it was a no brainer when Kendricks was sitting there in the second round.  The only issue with Kendricks is his ability to call plays at the line.  This is typically done by the 4-3 middle linebacker and putting that kind of responsibility on a rookie is hard for a coaching staff.  In the end though, Kendricks physical attributes will win him the job over Cole and any mental aspects will be learned as the season progresses.
[su_divider top="no" divider_color="#EEE" size="2″ margin="10″]