Russell Wilson is a Midget Terrorist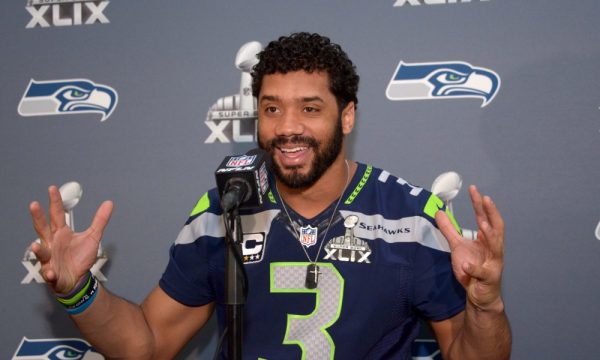 The Green Bay Packers were better than the Seattle Seahawks at every position during Sunday's 28-23 victory in the NFC Divisional Playoff Round, which took place at historic Lambeau Field, itself located in the northern portion of the heartland of America, Green Bay Wisconsin. Every position, that is, other than quarterback.  Aaron Rodgers played a nice game, going 16/27 for 243 yards (9.0 yards per pass) and 2 touchdowns, good for a rating of 113.7.  Rodgers also made timely throws throughout the game, dominating third down and helping put the lid on Seattle with a beautiful closing drive.
At first blush, those number best his counterpart, midget terrorist Russell Wilson.  Wilson was 21/31 for 277 yards (8.9 yards per pass), one touchdown and a rating of 106.5.  But Wilson's production came in the face of consistent pressure from Green Bay, which registered 5 sacks and Wilson also ran for 64 yards.  Had Malik Turner not dropped an easy pitch and catch for a first down on Seattle's final drive, the game may have come out differently (though Rodgers likely would have had time for a final drive of his own).  Here, watch it.  Its fun.
Great season ended by Malik Turner and the O line's inability to block on that 3rd down sack. pic.twitter.com/vHJ8Zn6JyL

— Kobe ‼️ (@kobe_553) January 13, 2020
That didn't happen, because the Seahawks are not actually that good, and the Packers went on to win.  Had Wilson not been the Seattle quarterback, however, that five point win likely would have been a complete blowout.
This writer, for one, is happy not to have to see him again this year.