Wow. What a melt
Packers 43 Vikings 34
Packers beat the Vikings pretty handily. Packers offense looked great and Vikings new defense looked terrible without Danielle Hunter and young CBs. Rodgers tossed 4 TDs and looks angry. You won't like him when he is angry.
Bears 27 Lions 23
Let's just go over the 4th Quarter. Lions up 23-6.
Lions kick the field goal to go up 23-6 late in 3rd Quarter. Cordarelle Patterson nice 45 yard kick return to Bears 41 yard line. Ok Lions defense been playing really well.
Lions start off well forcing 3rd an 10. Backup Daryl Roberts misses a zone assignment and Anthony Miller picks up 18 yards. Ok stiffen up again Lions defense like two other FG drives.
22 yard incredible leaping catch by Allen Robinson. Ok he gets one. He's a Penn Stater after all.
Trubisky scrambles for 6 yards. Trufant. Oh nice, Lions down top 3 CBS now. Cool cool
3rd and 4, mistackle on Tarik Cohen. Loss turns into 3 yard gain on swing pass. 4th and 1 to start 4th Quarter. Well can make the stop still.
4th and 1, pitch to Patterson, Flowers bumps Harmon who had a great angle for the loss. Patterson gets the first down. So close!!
3rd and goal. Bad matchup, Lions take an early time out. Hmmm maybe that will be costly
3rd and goal again. Jimmy Graham push off on Tracy Walker for the TD. No big deal, Lions still up 10 with 13 minutes to play
Lions 2:55 drive. One first down but two bad rushes for Oline/Kerryon. Can't connect and 2nd and 3rd. Ok killed some time
Bears start at 25. Face mask by Okwara. Doesn't tackle Trubisky and he gains 20. WTF plus 15. However, Lions clamp down and blitz on next 3rd down and Flowers punches ball out and forces a big fumble way far back. Of course the Lions don't recover.
Lions still get the ball on punt. Two great 14 yard runs by Adrian Peterson. Being playing great ALL DAY. Peterson stuff on 1st down at Bears 35. Second play stupid roll out play. Why Bevell Why!!!! Sack with Stafford holding it too long.
3rd down gain a few yards to Swift. Oh look Patricia being aggressive and going for a *checks notes* 55 yard FG. Oh we got Prater though. Doink. Off the uprights. This was my first thought Lions would lose this game even up 10.
Short field for Bears. Cool cool. 18 yarder to Anthony Miller no pass rush. Lions blitz, 13 yard toe tap catch by Miller. Blitz again 17 yards to Jimmy Graham to the 1 yard line. That was quick. Well see what happens when Patricia gets aggressive. Torch city with 3 backup CBs and Will Harris trying to cover Graham. Where the hell is Tracy Walker?
1st and goal TD pass beating extreme backup Tony McCrae. Up 23-20. Lions get the ball at least. Super worried now
Peterson might not be all day. Or Lions Oline wasn't. Two stuffs on next drive. For fucks sake. Stafford passes 3rd and 7. Good read, solid throw. Oh here comes all pro Eddie Jackson making a great play. 9 times out of 10 deflections like that go incomplete. This one goes 1,000 feet in the air. Kyle Fuller easy pick. Bears start at Lions 37 yard line. Cool another short field, plenty of time, Lions down 3 CBS and only up 3.
5 yard run. Lions blitz again, Tavai offside. Maybe don't blitz anymore. Rush 4, no pass rush, Trubisky makes the throw of his career to Anthony Miller for a great catch. Extreme backup Tony McCrae actually had decent coverage. Still a TD though. Lions down 27-23
I lose all hope. Lions still have 154 but I am pissed. Then Stafford does what he does best. Gives me hopes throwing darts. Strike to Marvin first down, waste time on 2 short throws, strike to Amendola first down on 3rd. Another 3rd and long strike to Amendola for a huge game. Lions clock out. Oh remember that time out they wasted. Cool cool.
Well I have hope again. Stafford has time, beautiful throw to Swift, oh what a drop. My GOD!! My face melts off like in Indiana Jones drinking the run cup. Still one more play. Nobody gets open in Bears prevent and incomplete in double coverage to Marvin jump ball. Ball game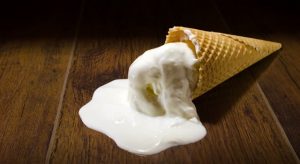 "Wow you are really keeping" I thought you were going to cry?"-my wife
We get ready to friends house, I go upstairs and scream into a pillow!
We get Thai food, it was good. The end